Higher Energy Levels, More Focus and a More Balanced-Feeling Nervous System,
with a Sense of Calmness and Clarity of Mind.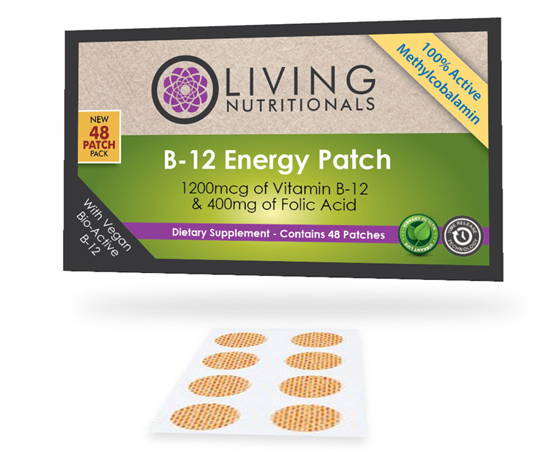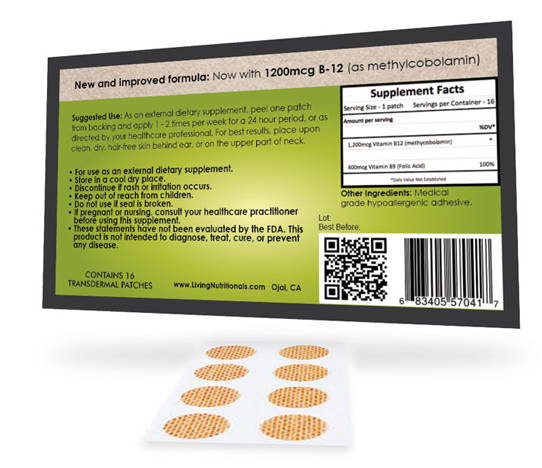 B12 deficiency affects up to 15% of the population and an exponential number in the Vegan population. It is our privilege to offer products which can help mitigate this growing health issue.

B12 is a key factor in producing Red Blood Cells and can be very difficult to source through foods on a Vegan Diet. The absorption of B12 occurs naturally in the stomach through "intrinsic factor" which is a protein made needed to absorb B12 in the intestines. This can become a severe issue with those who develop pernicious anemia which prevents the production of intrinsic factor. If this is left unattended to it can beget megaloblastic anemia which is a condition wherein Red Blood Cells are abnormally large, immature, and low in number reducing the amount of oxygen that can be carried by the blood.

Living Nutritional's Vitamin B12 patches bypass the stomach completely by going direct into the bloodstream so for those who cannot process B12 through their stomach this is the perfect solution!